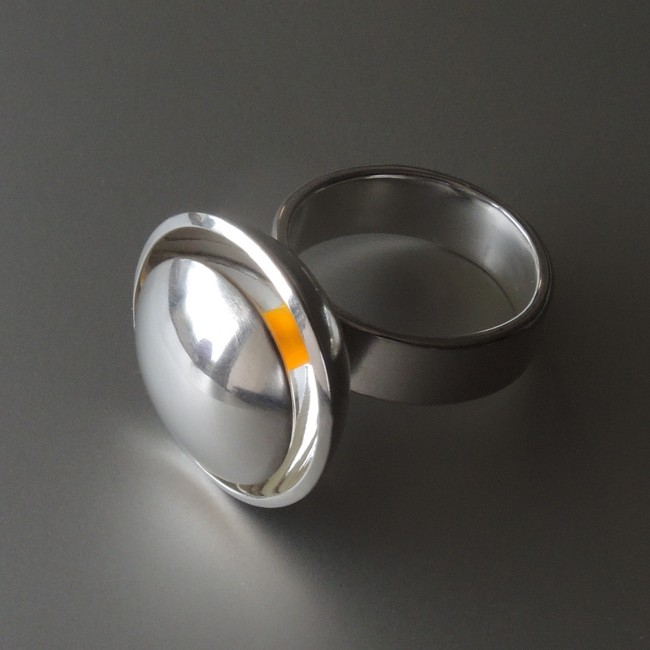 Ring of Fire
Finger ring, also as a pendant
Silver 925, dyed plexiglass, mirror diameter 22 mm
The optics of the "Ring of Fire" is based on the same principle as "Antenne". But here most of the mirror aperture is hidden behind a lens-shaped cap. This produces bright a ring of color along the periphery of the mirror the shape of which depends on the viewing angle.